As you know, tomorrow is Super Tuesday, where more than 22 states will hold their primaries or caucuses—one state which will be California. I am voting for BARACK OBAMA because I feel that he has the necessary experience to serve this country and has also utilized grassroots efforts to engage and excite millions of people, transcending race, ethnicity, gender, ability, immigrant status, political party, etc. These past couple of months, America has seen someone who can CHANGE policies and the lives of many, give the ordinary person HOPE for a better tomorrow and has done so with INTEGRITY, RESPECT and POISE.
Counting down the hours before Super Tuesday begins, I wanted to share a new independent video about BARACK OBAMA. For me, it embodies the sense of inspiration that so many people feel about his candidacy. Words don't do it justice, you have to watch it for yourself
I hope you will join me in voting for Barack Obama.
Find your polling place:

http://my.barackobama.com/

CAlookup

It's time to put an end to the say-anything-to-win politics of the past. Together we can face the challenges of the future with a new kind of politics and a new kind of leadership. If you already know where you'll be voting on Tuesday, take a minute to invite five of your friends to look up their polling place:
http://my.barackobama.com/

CAlookup
or in CA you can call the state registrars office at 1-800-345-VOTE
Thanks!
BTW here are some pix from Fridays Obama rally outside of Kerckhoff Hall at UCLA with Tatyana Ali, Max Kennedy (RFK's son), Kerry Washington, and California State Majority Assemblymember Karen Bass + some pix from yesterdays Obama rally at Pauley Pavilion (UCLA) with Oprah, Caroline Kennedy, Michelle Obama, Stevie Wonder and surprise guest Maria Shriver
Most of the pictures are under the cut because they are pretty big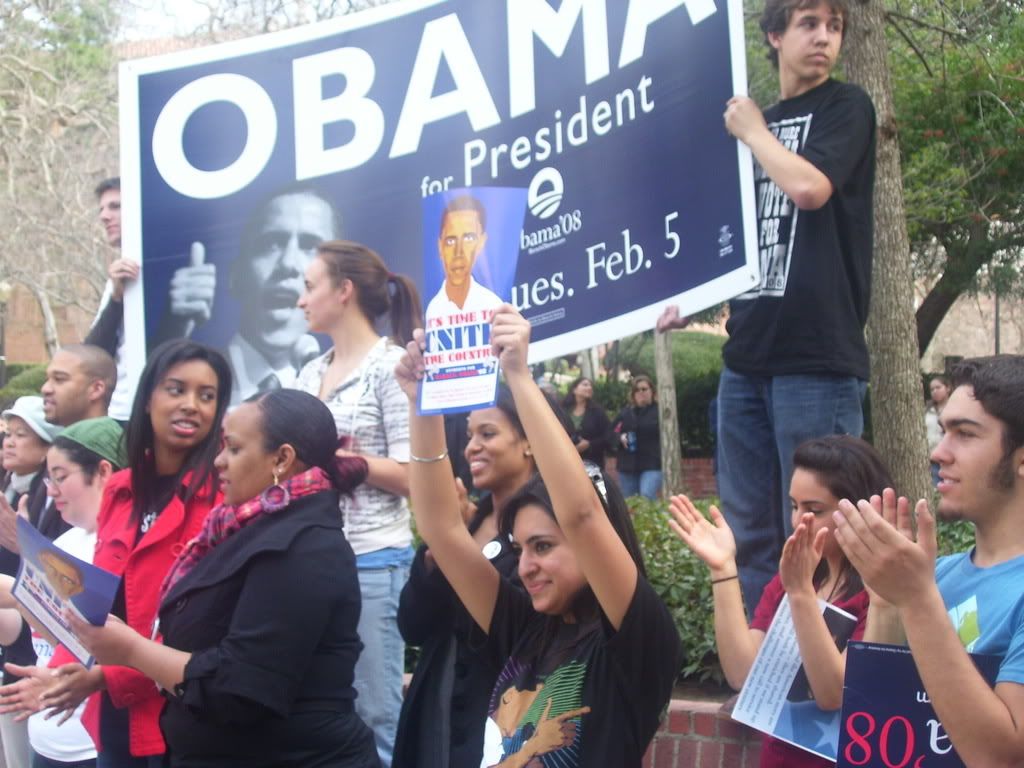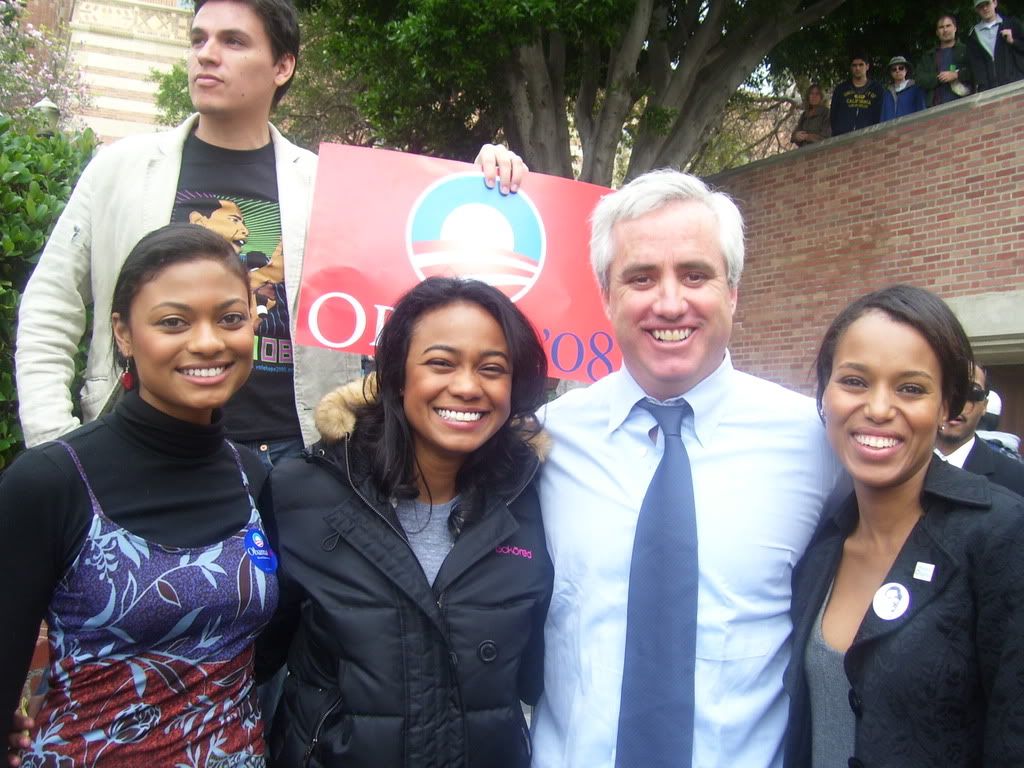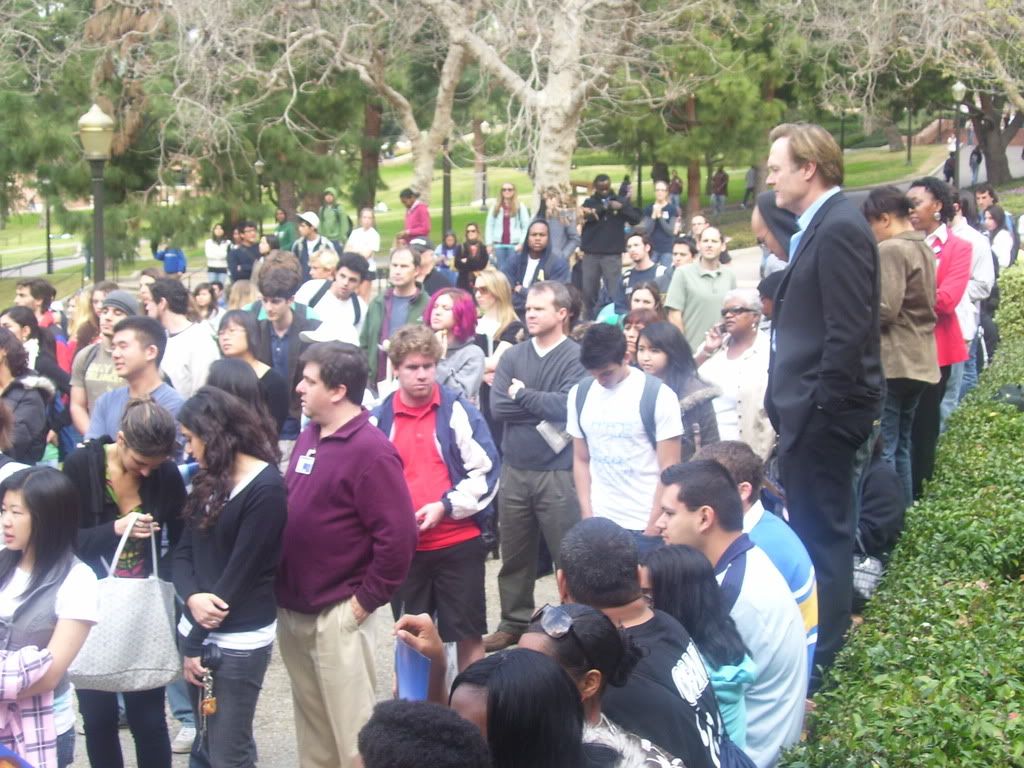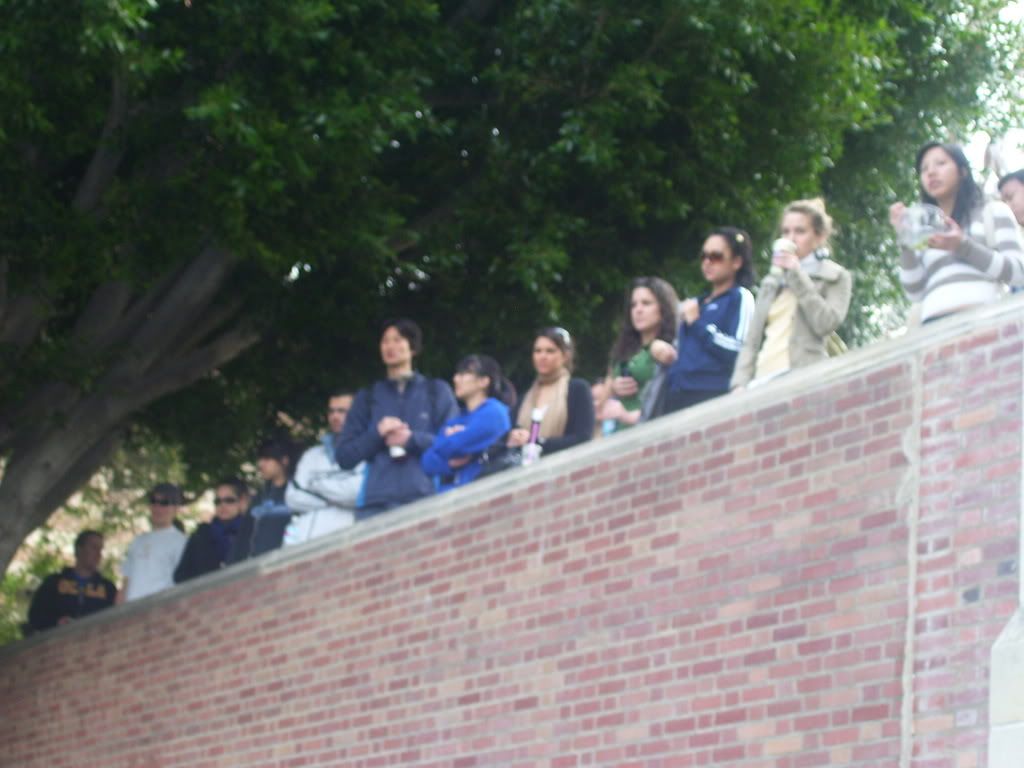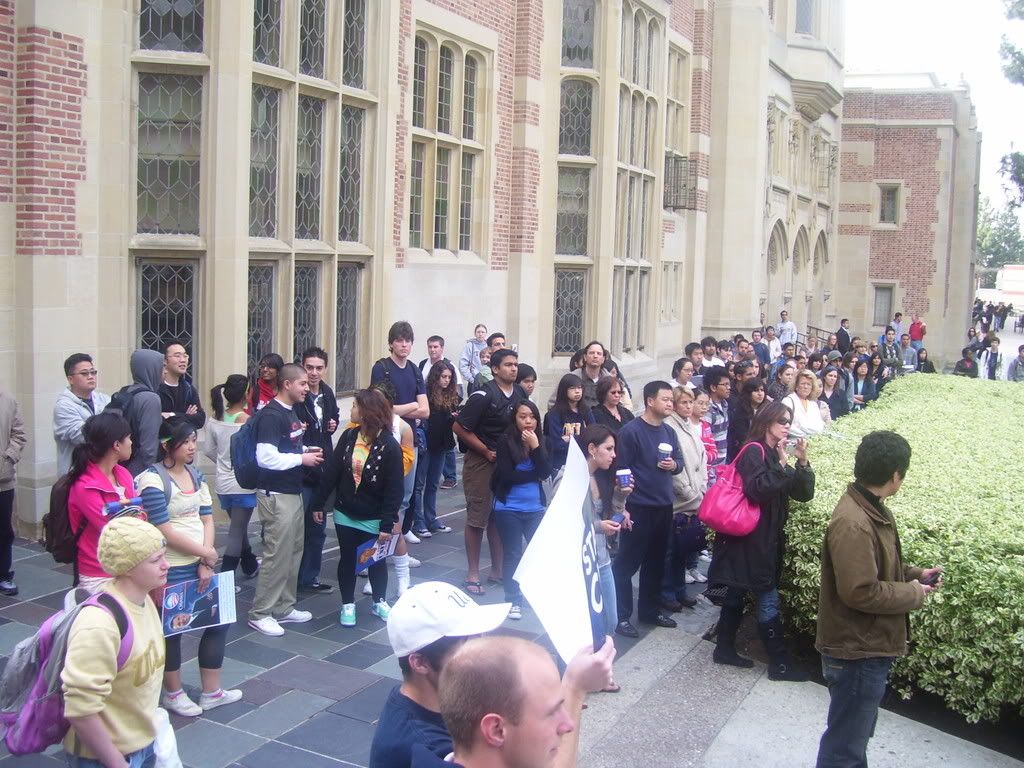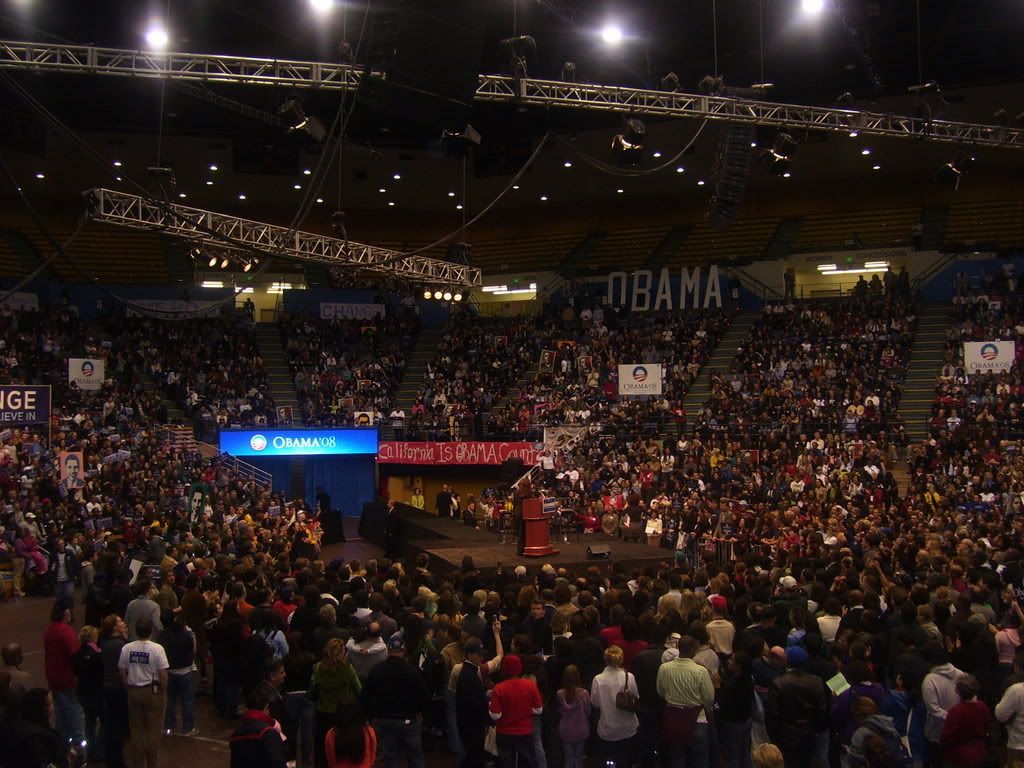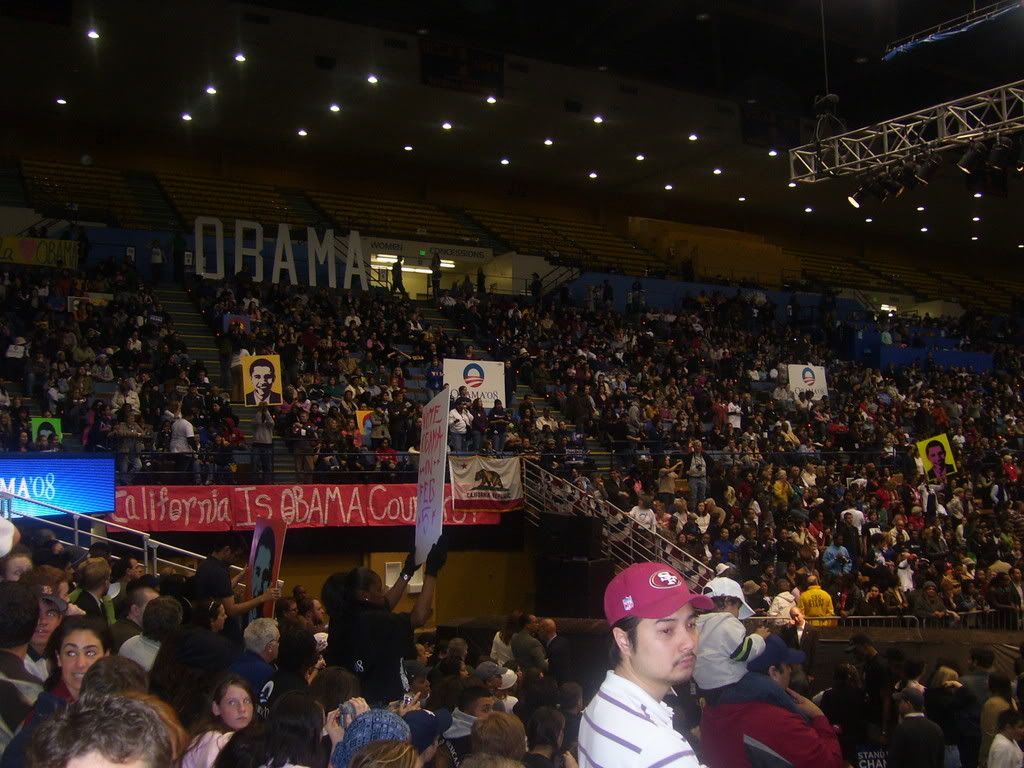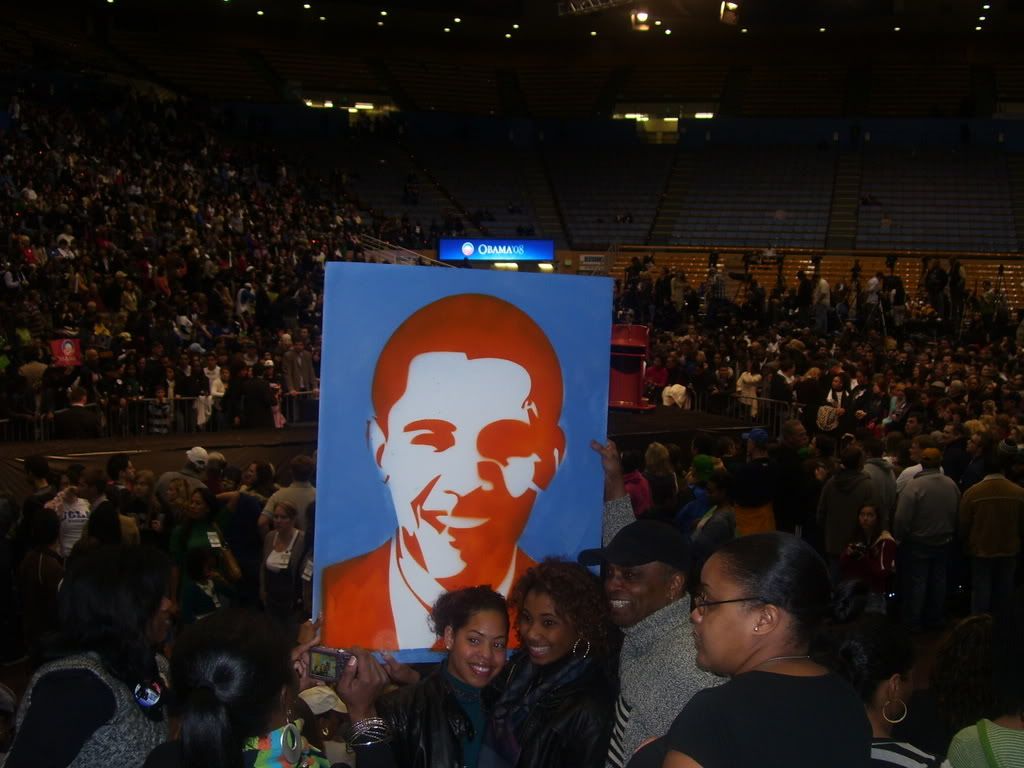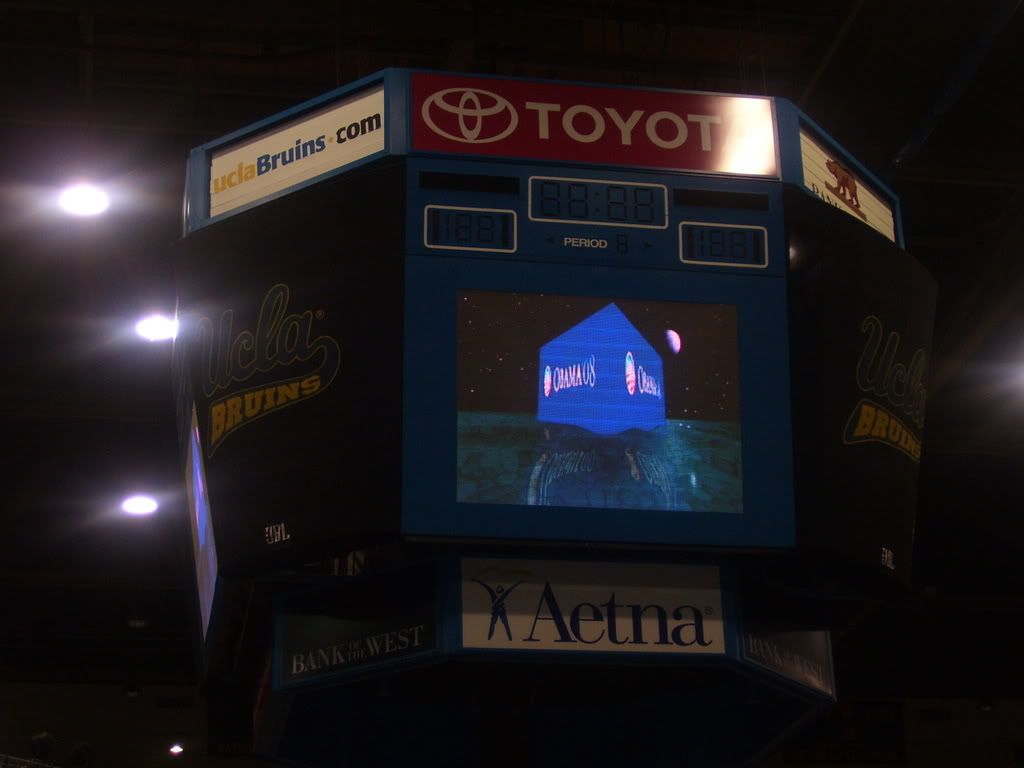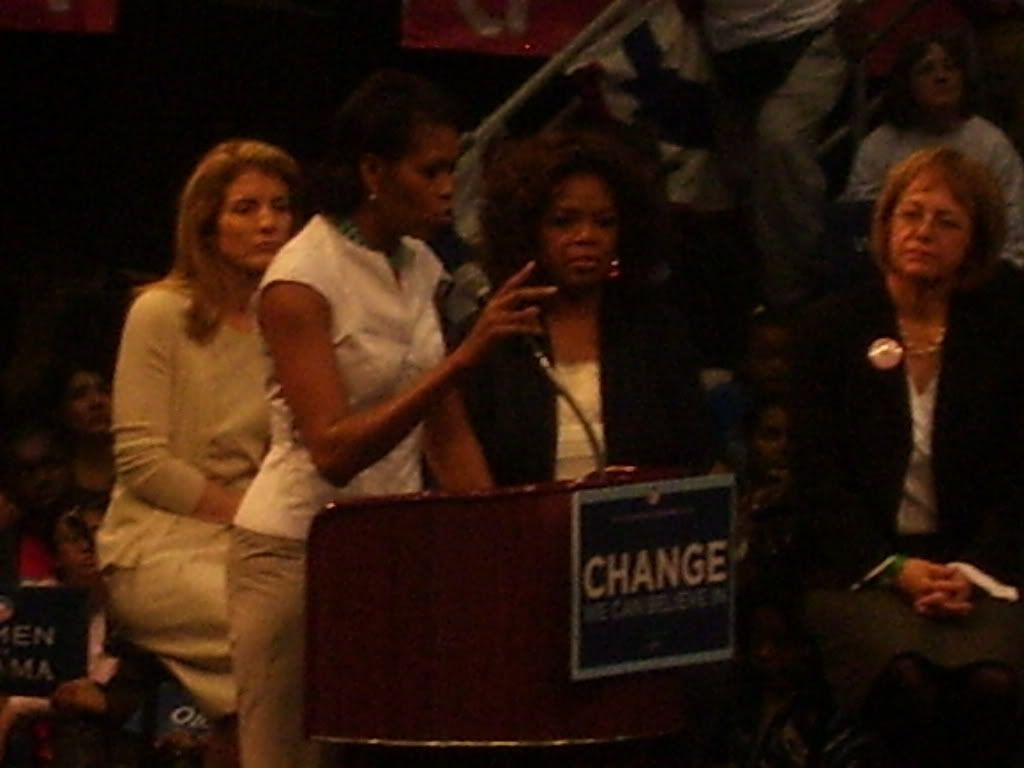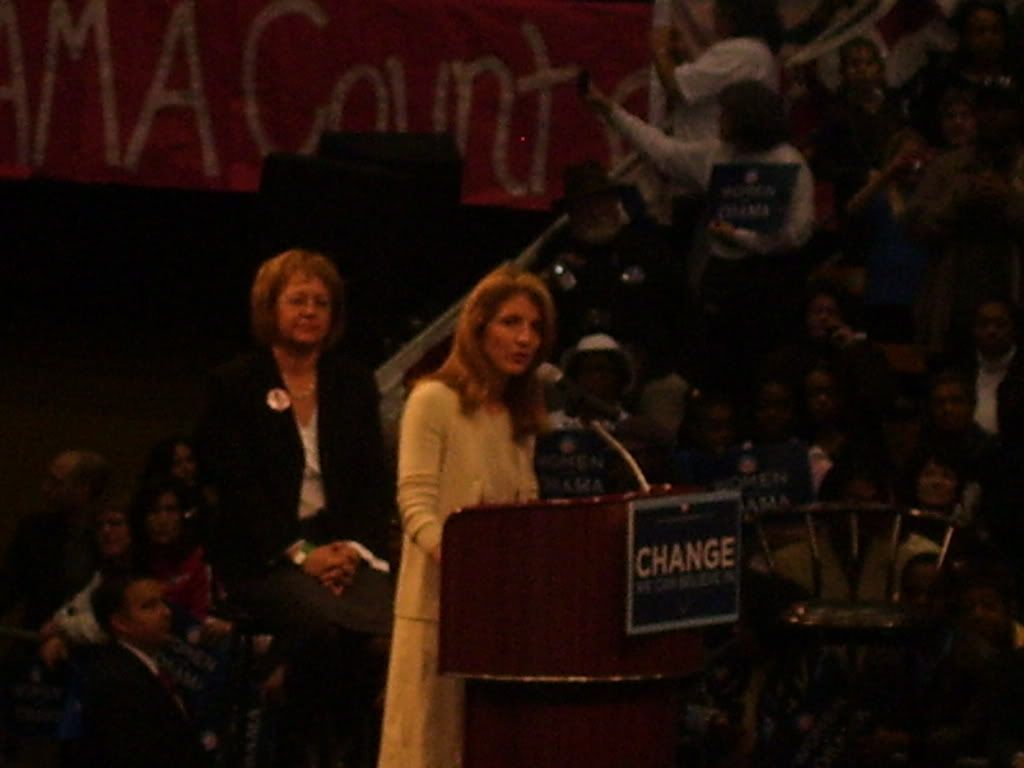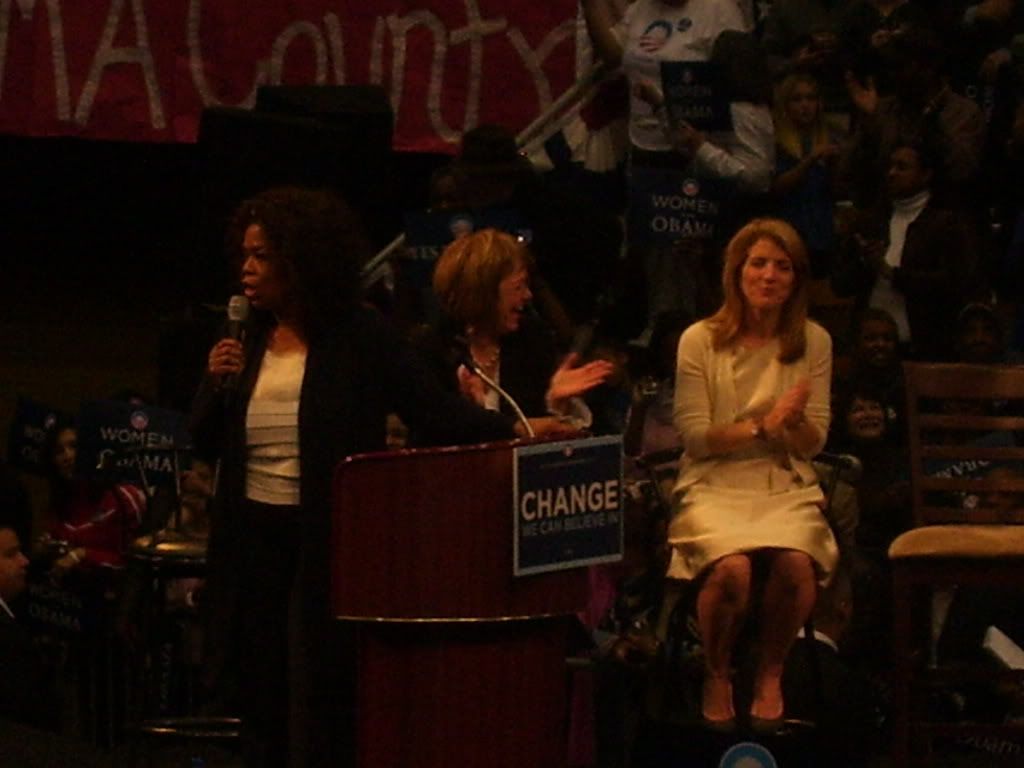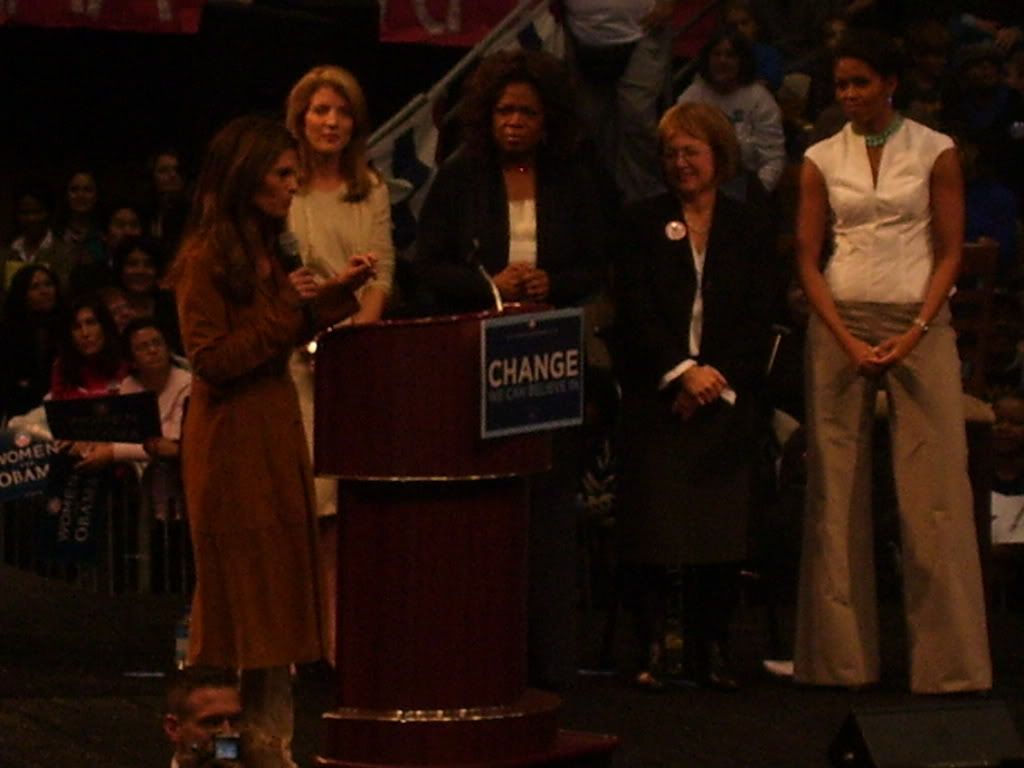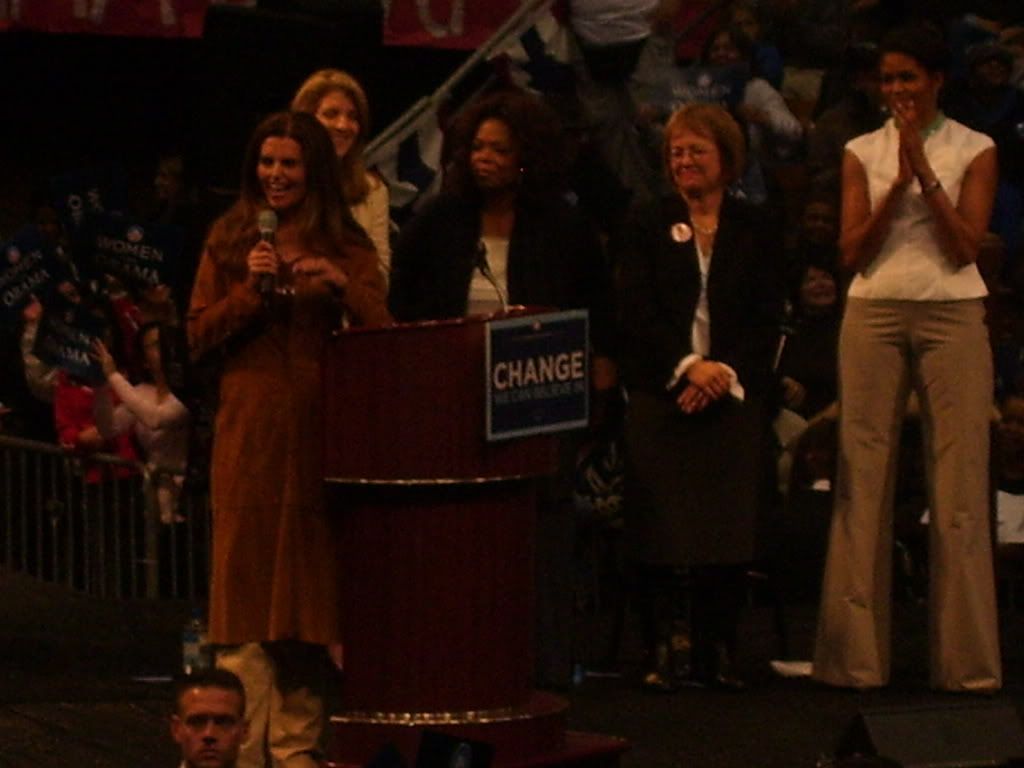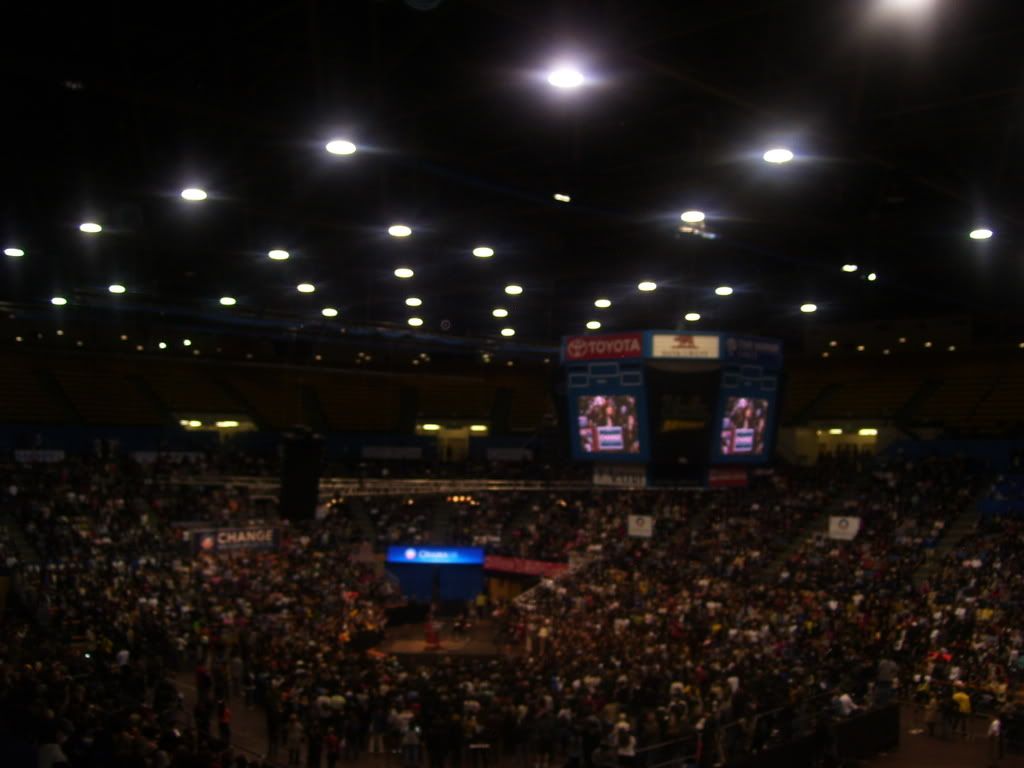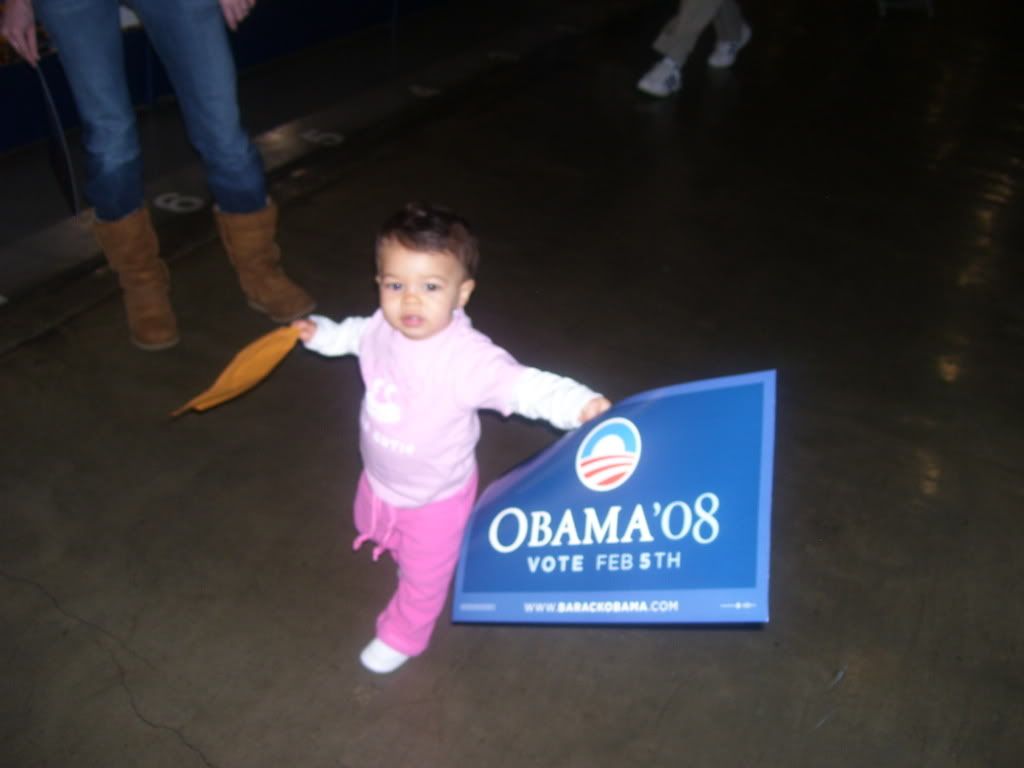 </center>

Here are a few details and rules that will help make the voting process run smoothly. Make sure to share these with your friends:

*Polls are open from 7:00 a.m. to at least 8:00 p.m. Anyone in line at the time the polls close is allowed to vote.
*Voters have the right to cast a provisional ballot even if their name is not listed on the voting rolls. If a voter is at the wrong polling location and has time to get to the correct polling location before polls close at 8:00 p.m., they should go to the correct one and vote with a regular ballot instead of voting with a provisional ballot at the wrong location.
*If you declined to select a political party when you registered to vote, you can still vote for Barack Obama if you request a Democratic ballot from the poll worker. Make sure you mark "Democratic" in the appropriate space or the vote might not be counted.
*Voters have the right to return a completed vote-by-mail ballot to any precinct in their county.
*If you have any difficulties, you can call the California Obama Election Protection Hotline:
o LOS ANGELES: (310) 801-9546 or (310) 779-0816
o SAN FRANCISCO/BAY AREA: (510) 520-5025
o OAKLAND/EAST BAY: (415) 606-6043
o SAN DIEGO: (619) 770-7105
*************
find your polling place in CA:
http://my.barackobama.com/

CAlookup
or call the state registrars office at 1-800-345-VOTE
In other states please google your state registrars office or visit:
http://my.barackobama.com/page/content/statepages